Triumph Motorcycle Service Brisbane
For quality and high performance, we recommend Metzeler.
Enjoy 10% off any Metzeler tyre purchase for the month of September.
*If you book in before 10am we'll guarantee to fit your tyres that same day! (If we have them in stock of course).
Terms and conditions: Must be booked online before 30th September 2021, and mention #10offmetzeler to secure special.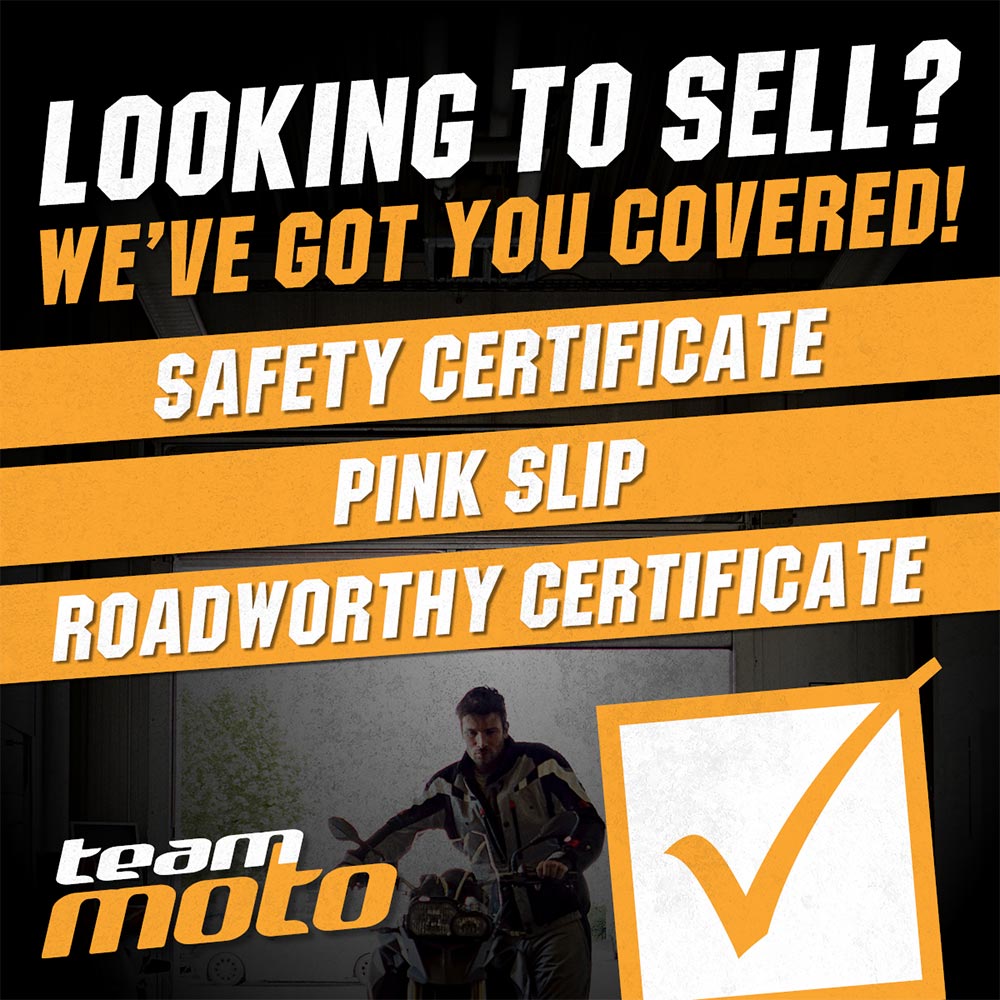 Looking to sell your bike? It's a legal requirement for you to obtain an approved safety check prior to selling any registered bike. Our qualified service technicians will perform the necessary inspection and provide you with the correct documentation, depending on the state you are selling in.
QLD: Safety Certificate
NSW: Pink Slip
VIC & ACT: Roadworthy Certificate
Book in for a safety inspection today.
Help extend the life of your bike and ensure it is running in top shape. We're offering our Maintenance Service for just $199 this month! Must be booked online before 30th September, 2021 to secure special.
Service includes:
Visual safety check of all crucial fasteners
Replace engine oil and filter
Check battery and charging system
Check operation of all electrical switches
Check tyre pressure and wear
Check brake pads and disc rotors
Test brake fluid
Check/adjust final drive train
Inspect fuel and oil lines for leaks
Check on board diagnostics
Check for outstanding service bulletins
Road diagnostic test
**Terms and conditions: To claim this offer you must book online before 30th September, 2021 and mention #maintenanceservice. This is not a logbook service.
Take a look at the 2021 TeamMoto tyre catalogue for your guide to the perfect tyre to suit your bike! Click below for the full catalogue.